Flexible Solutions
Our Business Process Outsourcing services provide a flexible and cost efficient alternative to managing customer communications, processing a large number of tasks or producing high quality graphic design work.
We've been engaged by many customers with unique business needs and we pride ourselves in finding cost effective solutions.
INNOVATIVE
ECONOMIC
EFFICIENT
eCommerce
Whether you're looking to begin your eCommerce journey or need assistance with maintenance and upkeep, we have what you need.

Northern Lights has expertise developing, integrating and maintaining over 7 different eCommerce vendors.
Service Features
Support
Development
Integration
Migration
Our Technologies









Chat/Email Support
Whether you need afterhours application support or someone to answer general questions via chat, we have the staff that can fulfill that need.

Our Northern Lights employees undergo a rigorous customer service training program, that prepares them for nearly every scenario. Couple that with our technical expertise and we have your bases covered.
Service Features
Customer Order Support
Application Technical Support
Salesforce Transaction Support
Microsoft AX Support
Our Technologies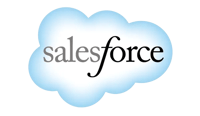 Sales Support
Based out of the State of the Art Northern Lights-Cebu office, our highly trained customer service team is ready to make calls you don't have time to make.

Our staff has a dialect very similar to US based call centers, thereby making them easily understood and eliminating the offshore call center stigma.
Service Features
Cold Calls
Inside Sales
Customer Orders
Surveys
Collections
Technical Support
Graphic Design
Our skilled designers have the experience and creativity it takes to drive results through graphic design for print and digital media. We gather information about your brand from the big picture to the fine details and explore your objectives.

Our team of creative designers carefully plan, research, develop, and create high quality visual content that represents the very best of your business.
Service Features
Logo Design
Custom Business Card Design
Brochure & Catalog Design
Custom Sticky Pad Design
Marketing & Campaign Material Design
Our Technologies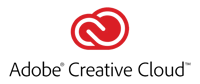 eCommerce

Chat/Email Support

Sales Support

Graphic Design
Our Experts Can Help!
Our team works with you to understand your needs, requirements and desires while considering value and profitability. You will work directly with our developers to approve solutions before development begins. We are fully dedicated to applying our resources, expertise and infrastructure to ensure that your needs are not compromised, allowing you to focus on your core business.